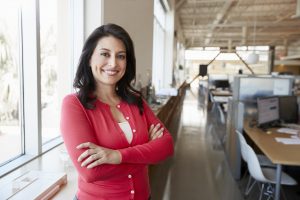 Have you already tried to use a teeth whitening kit that you purchased from a nearby grocery store? If so, you may have found yourself staring at teeth that look brighter, but not as white as you had hoped they would be once you finished your treatments. While over the counter whitening agents can leave people disappointed, it is possible to see meaningful improvements from the comfort of your own home. Our Rowlett, TX dentist's office is able to provide take-home whitening kits that include stronger bleaching agents that remove stains other products fail to address. Because of this, we can make it easier for you to start a whitening treatment while also giving you an opportunity to see more exciting changes!
How Do You Feel About The Current Color Of Your Teeth?
Even if you have done a good job of preventing cavities from forming, you may feel less than thrilled by the color of your teeth. Over time, particles that give foods and drinks their color can gather on our enamel. You can remove harmful food debris and bacteria consistently when you brush and floss, but still leave some of those particles behind. As they gather over time, you can find that whitening toothpastes and store bought products help but fail to make significant improvements. Your dentist can provide you with whitening agents that are more potent than something you grab from the shelf of your local store.
Taking Home A Whitening Kit Provided By Your Dentist
The whitening kit that you receive from your dentist can break apart the accumulated molecules that are hurting the color of your teeth. With these agents, along with whitening trays that help you with their application, you can fight the gradual buildup of stains that has come to hurt your appearance.
Cosmetic Services We Offer At Our Practice
You do have the option of scheduling your teeth whitening treatment with us. With just one appointment, we can fight the stains that have accumulated and dulled your smile. If we find that there are other factors currently affecting your teeth color, then we can explore the benefits of other cosmetic dental services for you. For example, we may recommend that you use porcelain veneers to hide internal discoloration. Veneers cover the fronts of teeth, making them effective at hiding stains. When they are in position, they can also help you hide general wear and tear, any chips or cracks on your enamel, or other problems with the shape or condition of your teeth.
Talk To Your Rowlett, TX Dentist About Teeth Whitening Treatment!
A teeth whitening treatment that you take home from Rodem Tree Dental can help you make remarkable changes to your smile! To find out more about these treatments, or to learn how we can help you in the office, call our dental practice in Rowlett, TX at 972-475-2321.