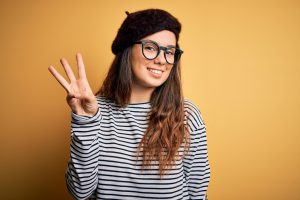 How much do you really gain from having prosthetic dental work done? Will your treatment simply give you back your full smile, or will it provide additional help with biting and chewing? At our Rowlett, TX dentist's office, we are prepared to work with patients who wish to replace missing teeth. By planning prosthetic work that includes dental implants, we can ensure that you have permanent restorations that remain in place. These restorations can help you bite, chew, and speak with greater comfort, they can help neighboring teeth stay in position, and they can even help you avoid problems with your jawbone.
1. Dental Implants Make Restorations Stable Enough To Improve Your Bite Function
A prosthetic that looks natural can make you more comfortable with your smile. However, you may wonder if that prosthetic is really going to help you when your dental function as well as your appearance. When dental implants support dental crowns and dental bridges, patients can feel better about their bite support. By maintaining a natural bite where you evenly apply pressure across teeth, you can reduce stress on your jaw and demand less from your natural teeth. Because of this, you are less likely to overwork those teeth, and you are less likely to develop bite problems that trigger a teeth grinding problem.
2. The Presence Of An Implant Can Stop Neighboring Teeth From Shifting
Implants are placed directly in your jawbone. Through the use of digital technology, our practice can determine just the right angle and position for these artificial roots before they are inserted. Their presence does more than just hold an artificial tooth. When you include implants in plans to restore your smile, they will be able to keep neighboring teeth roots from shifting and loosening, which can increase your risk for losing more teeth.
3. Implants Prevent Problems With Jawbone Deterioration
Missing teeth rob your jawbone of stimulation, which means the signal to your body to move nutrients to the bone is lost. Because of this, patients who lose teeth become vulnerable to density loss that can affect their oral health as well as the way they look. When you bite down with an implant-held restoration, you stimulate the bone and start sending that signal again. It should be noted that waiting too long to have implants placed can affect your candidacy for treatment, as that deterioration can weaken support needed for the safe placement of the implant.
Talk To Your Rowlett, TX Dentist's Office About Dental Implants
Through the placement and restoration of dental implants, it becomes possible to restore a patient's smile while also improving their dental health and bite function in important ways. To find out more about our ability to take care of your tooth loss issues, contact Rodem Tree Dental in Rowlett, TX at 972-475-2321.