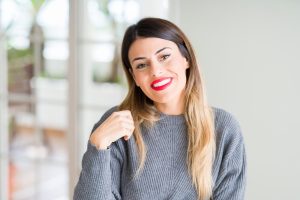 What issues are you having with teeth stains? For some people, problems with dental discoloration grow more frustrating as they try and fail to make their smile brighter with habit changes and over the counter whitening products. Others who have seen positive changes after a professional whitening treatment can be concerned about making sure their teeth remain bright after their procedure. At our Rowlett, TX dentist's office, we can help you improve your smile, or make sure that the improvements you have sought are maintained. We are also ready to help individuals who have issues with discoloration that are found to be unrelated to problems with teeth stains.
Your Diet Choices Can Make Teeth Stains Tough To Avoid
Many popular foods and drinks can leave behind particles that stain teeth. This is a frustrating reality, but it is one worth recognizing if you want to keep your smile bright. While you can fight the buildup of new stains with good brushing habits, cutting back on items like coffee, soda, red wine, and other products that lead to dental discoloration can help you ensure that your smile remains a color that you are comfortable with.
A Professional Whitening Treatment Can Help You With Your Current Discoloration
If your only efforts to address discoloration have involved over the counter products and whitening toothpastes, take the time to ask your dentist about professional whitening treatment. The whitening agents our practice can provide are more potent than products available at your local store or pharmacy. When these agents are used, they can ensure that your teeth are notably brighter, and that stains other products leave intact are effectively dealt with. You can take home a whitening kit that deals with discoloration, or you can have stains addressed in the course of a single in-office procedure.
Discoloration Is Not Always Linked To Stains
Your problems with discoloration may be connected to something other than teeth stains. If you have experienced enamel erosion, seen changes in your teeth color caused by a prescribed medication, or suffered a change in tooth color after an injury, it may be necessary to discuss treatment for intrinsic discoloration. These issues can be addressed through dental bonding treatment, or with the placement of porcelain veneers on teeth.
Talk To Your Rowlett, TX Dentist About Your Concerns Around Teeth Stains
Rodem Tree Dental is ready to help patients who feel self-conscious because of teeth stains! With the right cosmetic procedure, your smile can be brighter and more attractive! We can also help you identify changes in your daily life that make stains less likely to affect you in over time. If you wish to learn more about our cosmetic services, or any other treatments, contact Rodem Tree Dental in Rowlett, TX at 972-475-2321.