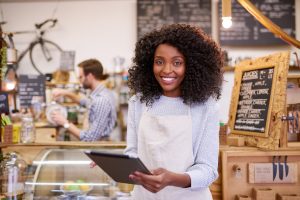 Even if you are excited to see how orthodontic treatment improves your smile, you may be frustrated by the idea of waiting for your teeth to be gradually moved into proper alignment. For some, this process of fixing gaps and overlaps may take less time than they realize. At our Rowlett, TX dentist's office, we can talk with patients who qualify about the Six Month Smiles treatment approach. Through Six Month Smiles, we can shorten the overall process of shifting teeth, which means that you can be done with an adjustment in less time, and can begin showing off your improved smile! For those who are not good candidates for this treatment approach, we can recommend other solutions to effectively address their concerns about malocclusion.
Problems With Poor Smile Alignment Can Affect More Than Your Appearance
Orthodontic treatments help with more than just cosmetic concerns. If your teeth are not properly aligned, it can be difficult for you to bite and chew with an even movement. An awkward bite can gradually put certain teeth through excess wear and tear, and it can create more stress that affects your jaw joints and muscles. If you have teeth that overlap, you may face another problem – those spaces where teeth intersect can be harder to clean, leaving you more vulnerable to the buildup of tartar, which can lead to problems that demand restorative dental work!
Fixing Malocclusion With Six Month Smiles
After an evaluation to see if you qualify, we can begin discussing your treatment with Six Month Smiles! This approach to orthodontic work allows us to more quickly move teeth into their proper positions. As the name of this treatment approach suggests, you can have your straightened smile ready to show off in less time than treatment with traditional metal braces, or with clear aligners.
You Can Also Enjoy Better Smile Alignment From Invisalign
While Six Month Smiles is not the right treatment option for everyone, it is also not the only approach to orthodontic work that can be appealing to patients. You can talk with your dentist about using Invisalign aligners to move your teeth and fix gaps and overlaps. By doing so, you will be able to go through an adjustment without attracting unwanted attention, as your appliances will be difficult for others to notice. Over time, this treatment approach can lead to better bite function and a more confident smile!
Discuss Six Month Smiles At Rodem Tree Dental!
Are you eager to start showing off a straightened, more confident smile? At our Rowlett, TX dental practice, we offer several approaches to orthodontic treatment, including treatment through Six Month Smiles. To learn more about this treatment approach, or to discuss other services that we offer, you can contact Rodem Tree Dental in Rowlett, TX at 972-475-2321.