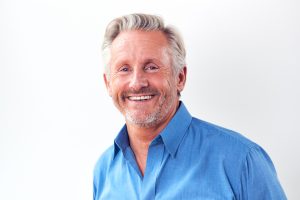 When you start to look into the restoration of your full smile, you should know that the right prosthetic can affect more than just the way you look. At our Rowlett, TX dentist's office, we can talk with you about plans to restore your complete smile with support provided by dental implants. Implants are set directly into the jawbone, where they will hold an appliance in place permanently. To make sure the placement is successful and precise, our practice relies on digital imaging technology to chart the placement of dental implants. This technology offers information that reveals the most beneficial placement of a post, or of several posts, to ensure that patients enjoy long-term benefits from treatment!
Tooth Loss Is More Than Just A Cosmetic Issue
If you have a single tooth missing, you can find it difficult to adjust as you learn to work around the gap in your smile interferes with your bite function. Working around tooth loss can also wear down your remaining teeth, and make you more likely to suffer additional losses. In time, the problem can also create trouble for your oral health because your jawbone will lose mass because of a lack of nutrient flow to the bone.
Why The Right Placement Of Your Dental Implant Matters
Precision is important when it comes to the placing of dental implants. In the right spot, an implant can be trusted to stay stable and secure when holding a dental crown or dental bridge. Because the position and stability of the implant will be so important, we take care to use digital imaging technology to map out exactly where they should be set.
Regain A Confident Bite And Smile After Treatment!
When working to restore a patient's dental health, our practice is proud to offer work that gives a renewed sense of smile confidence. If you come in looking to address tooth loss, you can finish treatment with a full smile that looks natural. You can also come away with restorations that are able to support your bite function, opening you up to more meal options and reducing your risk for dental wear and tear or TMJ disorder.
Talk To Your Rowlett, TX Dentist About Restoring Your Full Smile With Dental Implants
If you have suffered the loss of even one tooth, it can be difficult to adjust to the change that the problem has on your appearance and dental function. Fortunately, our Rowlett, TX dentist's office is prepared to restore your full smile through prosthetic work with dental implants. Digital imaging technology allows us to identify the right placement for an implant or implants, which will improve your chances of enjoying long-term support and success from treatment! To learn more, please contact Rodem Tree Dental in Rowlett, TX at 972-475-2321.