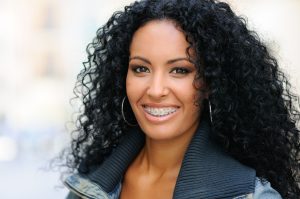 People with poorly aligned teeth can experience different degrees of malocclusion, and the problem can affect them in different ways. Some may have slight gaps or overlaps between their teeth that make them self-conscious, while others have more pronounced problems that affect their appearance as well as their bite function. Our Rowlett, TX dentist's office is prepared to help people who have different needs find the right way to straighten their teeth. For some, we can recommend the use of Invisalign appliances, or even discuss the benefits of Six Month Smiles. We are also prepared to recommend an approach featuring traditional metal braces if you have more significant problems with misalignment.
Malocclusion Can Affect More Than Just Your Appearance
Have you put off treatment for malocclusion because you are reluctant to commit to wearing braces? One thing to consider is that by fixing your teeth, you can change more than just the way you look. Poor alignment can make it harder to maintain good oral hygiene, meaning you could be more vulnerable to problems that require restorative dental work over time. Flaws that affect your smile alignment can also impact your ability to bite and chew comfortably, raising your risk for TMJ disorder.
We Offer Different Approaches To Orthodontic Care
After an evaluation, we can let you know what type of appliance might be right for you when it comes to straightening your teeth. There are degrees of malocclusion that can make traditional metal braces necessary. While you may hope for a less conspicuous appliance, know that these braces have helped many people over the years to finally see a smile in the mirror that truly excited them. With that said, we can take the time to review your options for other treatment approaches that might offer improvements in a shorter period, or with a less noticeable appliance.
Looking Beyond Traditional Metal Braces For Treatment
Invisalign aligners are made from a clear plastic material, as the goal is to help you fix smile flaws without drawing unwanted attention. Patients who take this approach receive a sequence of appliances that they will wear over time. As you move from one to the next, you will correct gaps and overlaps that have made you self-conscious. This approach can be less intrusive than metal braces, as Invisalign aligners can be removed so that you can more comfortably eat and clean your teeth. For some patients, we can review the Six Month Smiles treatment, which moves away from clear aligners and braces to find a means of fixing your smile in a surprisingly short time.
Talk To Your Rowlett, TX Dentist About Your Orthodontic Treatment Options
Are you ready to do something about your issues with malocclusion? To learn what your treatment options are, contact Rodem Tree Dental in Rowlett, TX at 972-475-2321.