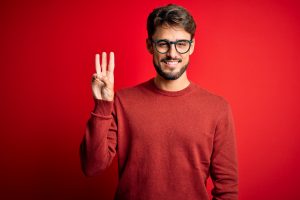 If you want to do a better job protecting your smile, you might be surprised to know that relatively small changes in your routine can have big benefits. The right corrections to your oral hygiene routine, or some modest changes in your diet, can help you lower your risk for cavities and gum disease, and may also provide cosmetic benefits for your smile. Our Rowlett, TX dentist's office has helped many people maintain healthy and attractive teeth through consistent preventive dental care, and we are prepared to provide restorative dental work when necessary. While in-office services are certainly important, you should be aware of just how much control you can have when it comes to maintaining good oral health.
1. Spend More Time Brushing Your Teeth
In addition to brushing at least two times a day, you should make sure you take enough time during each session to thoroughly clean your teeth. How much time should this take? Two minutes of brushing can help you remove harmful oral bacteria and food debris from every part of your smile. Doing this, and flossing at least once per day, can make you less likely to need a dental filling or dental crown at your next appointment for routine dental care.
2. Drink Water With Meals Instead Of Soft Drinks
When you choose water over soft drinks to pair with meals, you can remove a significant portion of sugar from your daily diet. You can also lower your exposure to products that are capable of staining teeth. There is another benefit to having water with meals you should know about – drinking it can help you wash away food debris that could become stuck to teeth!
3. Replace Your Toothbrush After Three Months
Do you remember when you purchased your toothbrush? If you have used your current one for more than three months, you should replace it. By using the same brush for too long, the bristles can fray and weaken, making them less effective at cleaning your teeth. If the bristles of a brush start to look worn before the three month mark, it can be a good idea to replace it early.
Rodem Tree Dental Helps Rowlett, TX Families Protect Their Smiles
At Rodem Tree Dental, our team members are proud of the work we have done to help Rowlett, TX families keep their smiles in good health. We want our patients to take great care of their teeth between visits, too, which is why we are happy to offer tips and guidance on smart care at home. Our practice can provide a range of restorative, preventive, and cosmetic services depending on an individual's needs. To find out more about us, you can call our Rowlett, TX dentist's office at 972-475-2321.