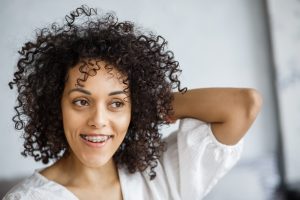 If you wear traditional metal braces, then your smile could require up to two years of treatment. If you opt for clear plastic aligners to reposition crooked or crowded teeth, then you could still need at least a year. But what if we could offer our patients in Rowlett, TX, a more even and healthy smile in just six months? Let's talk about the benefits of the Six Month Smiles® orthodontic system.
The Long-Term Impact of Poor Alignment
Misalignment often means food becoming trapped between the teeth that is difficult to remove even if you brush and floss. As bacteria break down these trapped food particles the teeth become coated in plaque. Over time, this bacterial buildup could increase the risk of tooth decay and gum disease, as well as teeth stains and bad breath. For others, poor alignment could place pressure on the jaw joints, leading to an increased risk of TMJ disorder and bruxism, two jaw joint issues linked to headaches, jaw pain, and even damaged teeth. Finally, misalignment could impact your smile's appearance and cause embarrassment. Instead of living with these issues and risks, why not seek orthodontic care to correct the problem?
The Six Month Smiles® Process
The treatment is designed for more minor cases of misalignment, so we will need to examine and assess the cause and extent of your misalignment before we prescribe this option. If we find Six Month Smiles® is a good choice, we will employ digital imaging technology to gather detailed digital impressions and images of your teeth, jaw, and dental ridges. We then use these incredibly accurate images to plan the treatment process, designing your orthodontics and placing them. By streamlining the treatment process and focusing more on the esthetic nature of your smile, we can correct the position of your crooked or crowded teeth in a much shorter time frame. We will attach brackets to the front facing sides of your teeth and connect them with an arch wire. By adjusting tension during periodic visits, we move the teeth into more esthetically appealing positions, helping you enjoy a more attractive smile in less than a year.
Benefits
First, the obvious. Instead of wearing orthodontics for up to two years, you only need to wear them for a half a year. Other benefits include fewer office visits. If you would like to learn more about achieving a more even and healthy smile in only a matter of months, please contact our team today.
RODEM TREE DENTAL OFFER FAST SMILE CORRECTION
By treating your misalignment, we help you enjoy optimal oral health and a more attractive smile. Don't let misalignment lead to issues with the health, function, and beauty of your smile. Schedule your appointment at Rodem Tree Dental in Rowlett, TX by calling 972-475-2321.